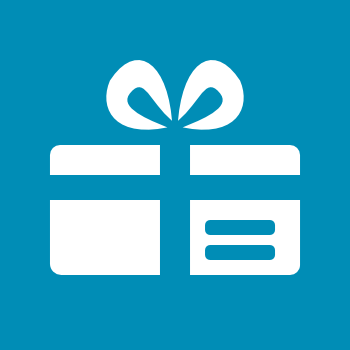 vOucher
Sell digital Gift Cards instantly!
Let your clients buy digital value-vouchers (gift cards) instantly
Automatic coupon code generation and delivery by email
Provide beautiful and individual designs for your vouchers
"Gift cards are the perfect last minute gift and a must-have for any shop!"
Why vOucher?

With vOucher you can sell digital gift cards with a defined value (not limited to specific products) instantly. vOucher automatically generates coupon codes and individual designs for download and printing. As it gets delivered by email right after purchase, your clients are able to download and print the vouchers immediately. This is not just perfect for (last-minute) gifts, but also for promotion campaigns. Be creative - the possibilities are almost unlimited!
How does it work?

Just check out our DEMO shop and order a digital voucher (don't worry - you won't get charged for it). You will receive an email with the generated codes right after ordering. The codes are initially inactive and get active as soon as the payment gets confirmed.
General advantages and functions
Automatic code generation
Instant email delivery right after ordering
Multilingual
Automatic code activation on payment
Check your setup by sending test emails
Generated codes get added to your order overview
Your own custom voucher design (see below)
Up to 10 different vOucher-configurations
Unlimited value options
Overall secure data transfer with SSL
Extendable (call us!)
14 days free trial
Custom vOucher Design

After you installed the app, you can send us your custom designed gift card template. After we reviewed and adjusted the file, it will become available in your backend. The first custom template is for free. For additional submissions / templates we charge you a service fee of 25,00 EUR (excluding VAT) each.
Installation

Integration is pretty easy. After you installed the app, you need to create one or more products (or variants) as digital gift cards with a vOucher unique article-code (or custom sku on retail). If you want to offer several variants (like 25,00 50,00 100,00), you can use the same code for all of them. You just have to be careful that the code is not used for any other regular article. In our backend you can then register these products so that vOucher can generate and send the related coupon codes directly after the purchase. The value of the voucher is adopted from the defined price of your product or variant. That's it.
Beside some other settings, you can also select the card designs you want to provide for download and printing.