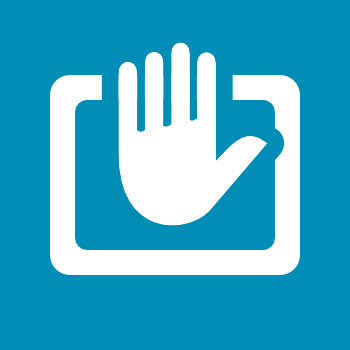 vErify
Age Check & Verification by ID Card
Prevent under-age visitors to enter your webshop
Meet the legal requirenments and let shoppers verify their age or other notices
Verify age at checkout with ID card or passport
"Sell age restricted items safely online"
Why vErify?

Maintain legal compliance and block under-age visitors who are visiting your website. Let shoppers verify their age or any other self defined notice. Must-have app if you sell beer, wine, spirits, tobacco, vaporizing products, adult materials or other age-restricted merchandise.
How does it work?

Install the app from the app store. You will then be redirected to our back office where you can easily customize vErify according to your needs. You don't need to modify your store's theme or any other files. After the install the popup is shown on your store within a few minutes. Choose the minimum age for your store (eg 18+, 21, etc), set your languages, edit the pop up message and you are ready to go!
Just have a look at our DEMO shop. You can order the 18+ demo-item without any obligation to see how the ID check works in the ordering process.
General advantages and functions
100% responsive. Works on mobile, tablet and desktop
Easy set up within 5 minutes and live in your store
Multilingual
Appearance customizable via CSS
14 days free trial
Shop Pre-Check

You can set up an overlay popup for your store that new visitors will see first. This allows you to display and confirm appropriate age queries and legal notices.
Determine the minimum age (e.g. 18+, 21, etc.)
Select how visitors verify their age (button or input)
Show additional information and legal notices before entering the store
Checkout Age Verification

In the checkout you can generally or for certain items activate an additional age verification based on ID card or passport. The verification process asks for certain identification-check digits during the checkout. The input gets verified by an algorithm. It will not send any data to third parties (for example Schufa). At the moment we support ID cards from Germany, The Netherlands, Belgium as well as any international Passport. More identity cards from other countries will be added soon.
ID verification in checkout for age-restricted items
No transmission of data to third parties (e.g. Schufa)
No additional costs or contracts with other third-party services
Exclude already verified and registered customers from the verification process
Additional validation after order receipt and marking of the order directly in the back office
Automatic warning email in case of attempted manipulation
Applicable to entire assortment or only for certain articles
The following should be noted: In the shop, the birthdate must be set as required and the checkout must be configured as a multi-step checkout. We are happy to help you with the initial setup!
Legal disclaimer

Even if this procedure corresponds to common practice, all liability and legal claims are excluded! In some countries (like Germany), shipping with identity verification is also required when selling age-restricted items. Please inform yourself about the respective regulations of your country!